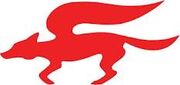 TEAM STAR FOXEdit
Team Star Fox was originally founded by James McCloud, Fox McCloud's father. James was the Original Leader and founder of the team. His son Fox McCloud succeeded him when he either died or mysteriously disappeared. The team has had many members including Krystal a love interest of Fox McCloud.
Ad blocker interference detected!
Wikia is a free-to-use site that makes money from advertising. We have a modified experience for viewers using ad blockers

Wikia is not accessible if you've made further modifications. Remove the custom ad blocker rule(s) and the page will load as expected.